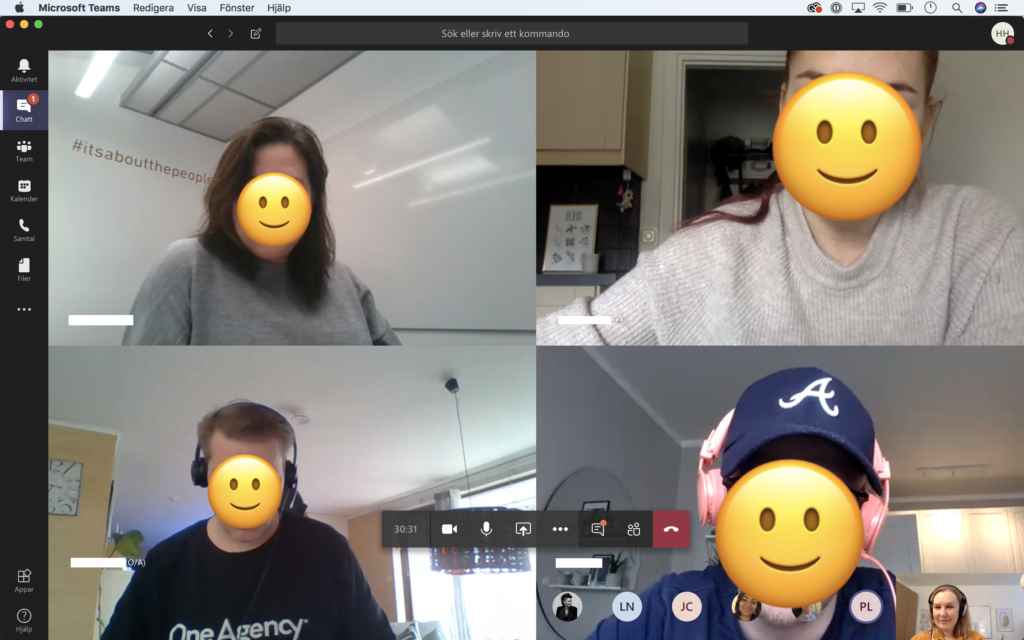 The global pandemic of Covid-19 requires us to be extra diligent when connecting and communicating for work and private conversations to a greater extent than before.
Having worked remotely for large parts of my professional life with developing remote tools at GeekGirlMeetup, Scrive and Lookback I want to share my favourite tools for connection and conversations. I hope you find the list helpful, and that it helps you connect well, communicate better and stay safe from home.
To learn more about the best practices for leaders as well as remote and distributed teamwork, benefits and challenges I suggest a listen to the chat with WordPress founder Matt Mullenweg in the episode "New Future of Work" from the podcast 'Making Sense' by Sam Harris.
Communication tools for connection in remote times:
Slack:  For teams already using slack as a closed chat channel, their video functionality is excellent, allowing users to share their screen and draw on their own screen. Great for sharing sketches and ideas, during technical production. My own personal favourite across work and private projects.
Requires: account and login, free.


Zoom: A great video tool that allows participants to share their screen, and extra good for recording a video session or instruction and sometimes even shorter UX research.
Requires: download and login.


Hangouts: A great tool for simpler video chats with lower technical requirements, allows sharing screens of participants. Great for a simple meeting or a lunch chat.
Requires: a google account and login, downloads optional on desktop, requires mobile app download on phone, owned by Google.


Whereby A personal favourite for meetings and sharing your screen, where on desktop the level of entering the service is low. The user who receives the link to a call on desktop and does not need to login. The simple "open-link-to-enter-video-chat" lowers the threshold of complexity speaking with people who are less likely comfortable taking time and effort to prepare for a meeting, downloading software. Whereby was formerly known as Appear.in.
Requires: Does not require user account login on desktop. The mobile usage requires a mobile app download.


Skype: An old favourite and possibly the longest standing Voip (Voice over IP) service, sold to Microsoft. Probably the most widely adapted tool in the world for simple meetings across work and family calls.
Requires: user account downloads and login, owned by Microsoft.


Whats app. A mobile app that allows free phone and video calls across operating systems iOS (iPhone) and Android. For example, you are on an iPhone and your dad is on Android, FaceTime won't work, What's app does! Several users can participate in a call. Great for family calls. Owned by Facebook.


FaceTime. A phone and operating system dependent app, thats is embedded for free on every iPhone. No need for downloading anything, just click "FaceTime" when calling any other iPhone user. Several users can participate in a call. Great for family calls.