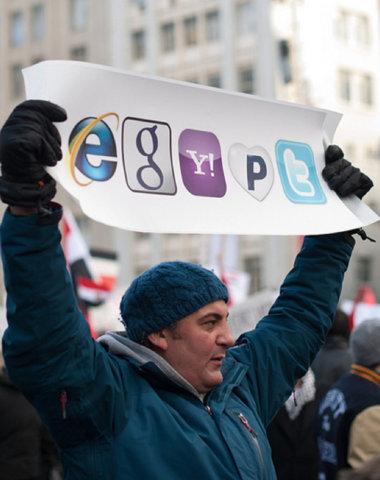 It was only a few moths ago I was visiting Egypt with the Swedish Institute giving a talk on the internet being the infrastructure for change for young leaders, journalist and changemakers. I was invited again to give a talk on GeekGirlMeetup for the SheEntrepreneur program, a mentorship program with entrepreneurs from the MENA region initiated by the Swedish Institute.
My adept, sadly enough did not have the opportunity to show up, but i had a chance to meet interesting women from the region, that put a strong perspective on their (and my) everyday entrepreneurship.
During the last evening presentations Mubarak stepped down, and it was an emotional moment, without a doubt. The girls called it New Egypt, im from New Egypt.
That night was the entreprenuers freedanced. And like we say at the Kaospilots, if I can't dance its not my revolution.
Young Swedish Entrepreneurs on the rise.
This was not the only young entrepreneurs i met this week. I also had the priviledge of being invited to DAC (Digital Arts Center) to be on a panel for the future bright minds of tomorrow in IT, presenting their ideas. With Peter Sandberg aka @poppetotte from Disruptive.nu and a few others we had the chance to give them feedback on ideas and presentations. Thank you, it was very inspiring!
(Image from Fffound)