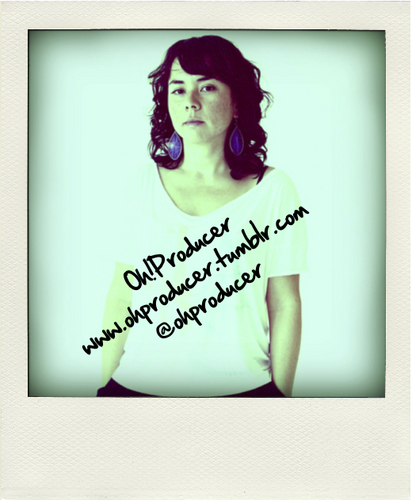 Hello Oyuki Matsumoto! How are you?
Fine thanks, little jetlag but happy to be in my country again!
You are the organizer of GeekGirlMeetup in Mexico, could you tell me about how that came to happen?
I had the oportunity to be at the Geek Girl Meetup in Helsinborg this springtime and I just became so inspired to see so many girls together sharing experiences that i thought i should definetely bring it to Mexico. I think my country is growing really fast, but unfortunately is still very man dominated, so I thought this would be a great project to "spread" and see what happen… and well i contacted some of my friends here and they got interested also so we started planing it in the late summer…
And so who is showing up?
We have 102 girls registered, its all from programers, IT developers, fashion designers, artists that use technology in their work, girls working in emarketing, community managers, and bloggers…
We are still getting mails today about empty places so we have decided to have the registration from 9-9.45 and all the empty places we will give them to the girls that never got a place in those 100….
What do you do in the daytime Oyuki?
I work in Malmö as a projectmanager at Stapelbäddsparken. I have a bachelor in Media and Communication from Mexico. I studied university here in Guadalajara where this meetup is happening. I use a lot social media in order to get inspiration for my work..and that is how i found on the first place about Geek Girl Meetup….
I also hear you are a DJ, "the DJ plugged in to bring the GGM to Mexico". Is that true?
I heard once someone said "Im a closet dj" haha.. I love music and i listen to all kinds of music…but Im not really a DJ… I dont mix.. I just program music… a music geek maybe?! heheh
Any other tips for people how to get ther geek on?
Well I think Social Media and all the new ways of communication is opening so many doors, I think is just about to take the chance… get inspiration and spread your knowledge… Share…and connect…
How does the Mexican tech, code and startup scene look like, who are the local heroes we should know of?
Well first of all these girls producing this together with me Elizabeth and Jackeline Maldonado, Ericka Garcia & Karla Gradilla…they are full on and have been doing such a great work to put up a great event together… The tech, code and starup scene in Mexico…uff though question as i  dont live here anymore…but just right now going through the registration forms I see a lot of interesting girls doing so many cool projects, I think Geek Girl Meetup can help to get all these girls connected and start new things… find new way of cooperation…that is one of our main aims…
Well, i think that i speak for all of us back here in Sweden, who wish we could join you on the other side of the atlantic. best of luck, have a blast!
O: Thank you and hello to all the girls up there…thanks for spreading these..and lets keep on working!!
H: You betcha.