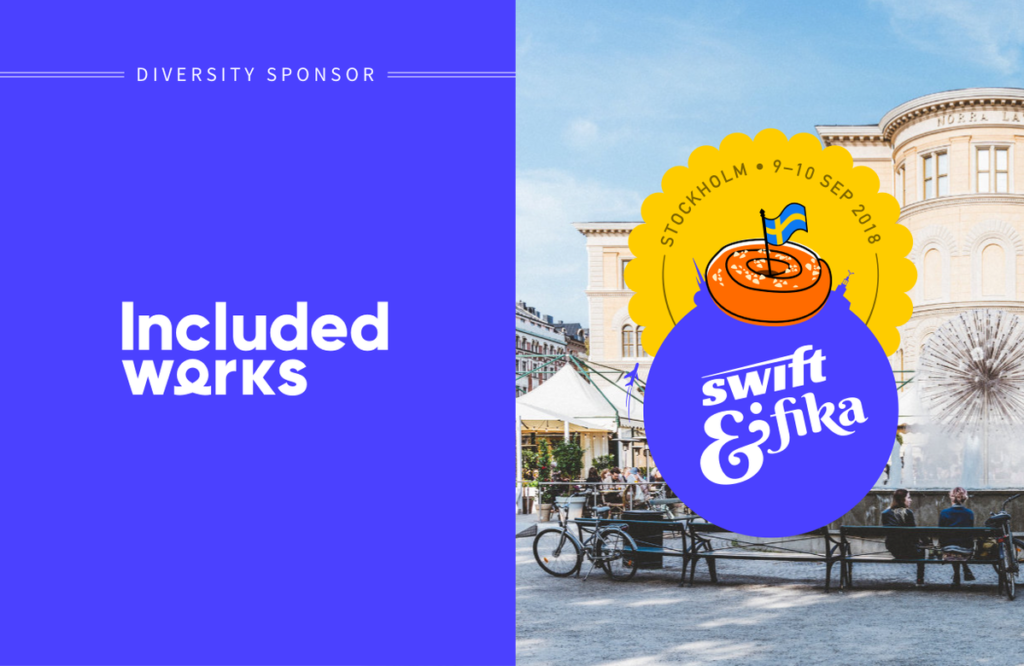 For the past year I have been working on my new startup, Included.works – a crowdsourced hiring for tech with focus on diversity hiring. We firmly believe that developers personally recommending other developers for jobs is the new new and the best thing since CSS. So this autumn we are supporting diversity tickets for Swift & Fika, the Swift conference in Stockholm on the 9-10th of September in Stockholm, Sweden.
Having been sponsored by many other great companies when working on GeekGirlMeetup we are super happy to give back to the community when we can. We hope you all have an amazing event and encourage many future bright minds of tomorrow to create iPhone apps audaciously #swift
Apply for tickets at http://www.swiftandfika.com/#Diversity–121466
If you want to check out our service in very early beta with no design and bugs, please sign up and recommend a friend to tech job at www.included.works and get €2000 if the person gets the job.