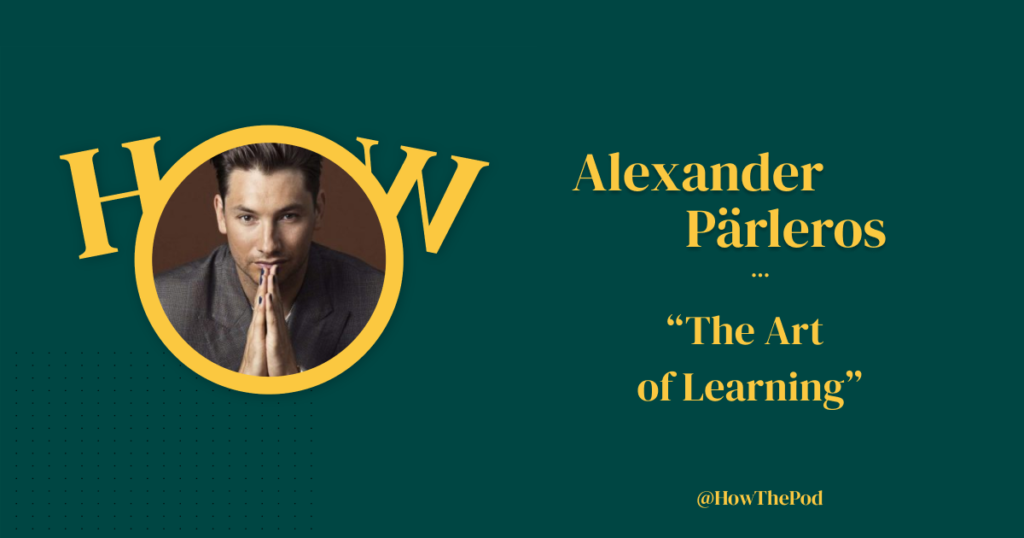 Alexander Pärleros is a serial entrepreneur who for the last few years has built one of Swedens largest podcast, Framgångspodden, interviewing a plethora of successful people about their lives and success. He is currently building FramgångsAkademin.se, a learning plattform for everything you didn't learn at schools, but perhaps you should have.

Previous episodes:
#13 Democratising Wealth Management
Jonas Hombert, serial entrepreneur, engineer takes us through his journey as founder building a wealth management app Opti.se.
#12 Building digital fertility services in emerging markets.
Therese Mannheimer speaks with us about reaching the next billion women with the app Grace Health.
#11 The Swedish Pandemic Numbers
Jounalist, prize winning journalist Emanuel Karlsten speaks about his reporting on the Swedish pandemic numbers.